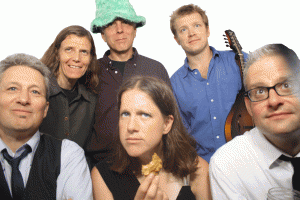 Creek River String Band is a great choice for your wedding or other event. We add a dash of class to your cocktail hour, get your guests on their feet with irresistible dance music, and help you create a memorable ceremony with timeless classical and traditional music.
Wedding ceremony:
Kim and Kara, Creek River String Band's fiddle and guitar players, are also classically trained violinists. Want classical music? Choose a violin duo or violin and double bass trio. If your tastes run to traditional or folk, we can tailor a lineup and repertoire to fit that bill. Choose your wedding ceremony music.
Cocktail hour:
Want a tasteful sonic backdrop to accompany the socializing at your cocktail hour? We can provide instrumental or a mix of vocal and instrumental music in a range of styles to set the right mood.
Reception:
Time to party! We love to get people grooving on the dance floor. We bring the beat while keeping the mix fresh, from our funky arrangements of blues, rock, country and Tex-Mex to great dance songs everybody knows. Is there a special song you want to hear? We're happy to work up requests in advance of your event.
Please contact us to learn more. We'd be happy to answer your questions.